Here are some trends you might want to consider when remodeling your kitchen. If you're going to remodel your kitchen, you should keep in mind that design is key to its success. The way your kitchen looks will significantly influence the way you will feel in it. One of the most critical parts of the kitchen remodel is the design, and this blog will help you by showing you some of the 2022 best kitchen remodeling trends. You should know what you want and have a vision of your completed kitchen.
Flexible Lighting, Illuminate Me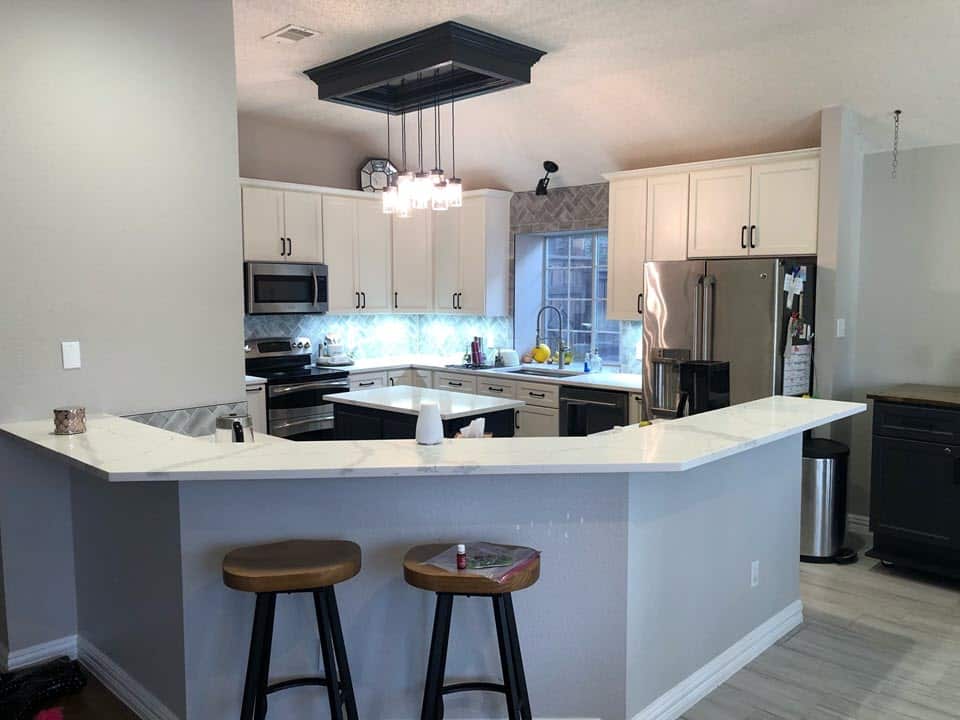 A kitchen is a place where you spend a lot of time. Lighting is vital in this space because it can make a huge difference in how you feel.
Many types of lights can be used in the kitchen. The first type of light is natural light, which is free and comes from the sun or windows in the room. The second type of light is artificial light, which comes from lamps and other sources. Artificial lights are all LED these days and installed in ceilings as 4" recessed cans, or undercabinet slimline LED's. Glass fronted cabinets look great with small LED's or strips. All lighting is controlled by dimmers. We can also install smart dimmers.
Hidden Treasures
Appliances, Trash Cans, Spice Racks, Oh My!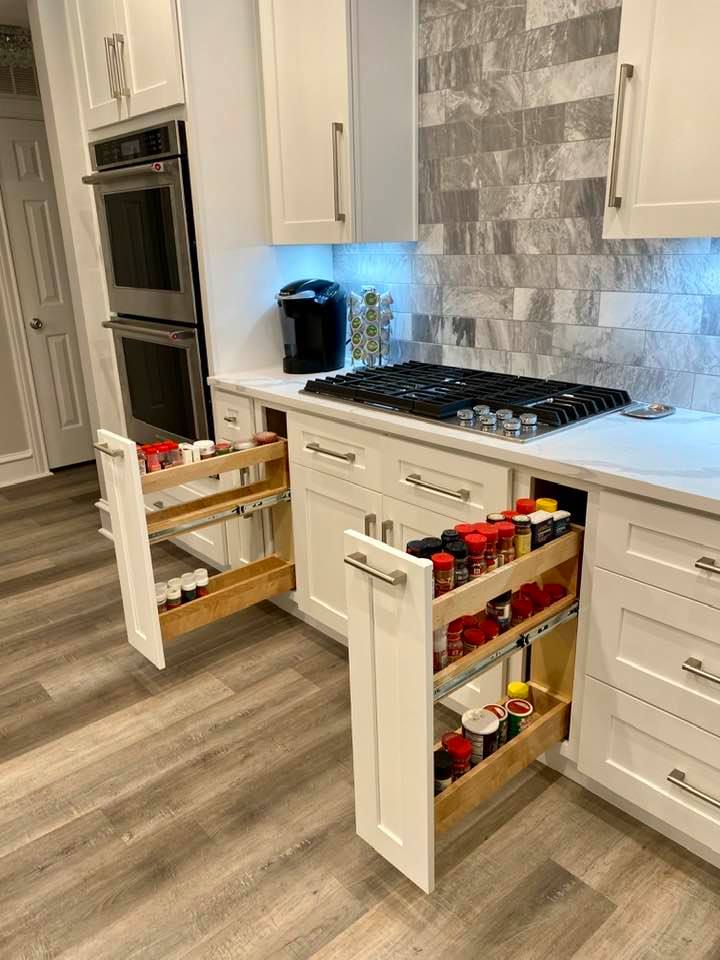 The new trend we like to call Hidden Treasures is fun and practical. By hiding some items that clutter your kitchen, it helps you maximize your space. The result will be a cleaner aesthetic and an illusion of more space in your kitchen. Here are the three treasures every new kitchen should possess:
An improved way to hide your microwave is through the microwave drawer. A microwave drawer is aesthetically pleasing instead of having a unit take up valuable counter space and placing the unit under the counter. The microwave drawer also slides out on tracks, allowing you to pick up a hot dish in one quick motion, rather than reaching up above the stove. Children who cannot reach a microwave above the stove will benefit from this feature, as it brings the appliance closer to their level and provides a way to lock unsupervised access.
The humble trash can doesn't get nearly as much attention as it deserves. It is often dismissed, and we take it for granted without realizing its potential to be a nuisance, like taking up a lot of space. Trash can be hidden inside a cabinet, or in a drawer under your counter. With a pull-out that's built-in, you no longer have to reach inside the cabinet and feel around for it.
You can utilize the small spaces in your kitchen cabinets by installing a pull-out spice rack. A pull-out spice rack will let you store a whole collection of spices in a limited amount of space. You can store a surprising amount of spices within a small, thin space. For exceptionally clever use of space, these ingenious pull-outs can often be concealed behind a decorative column or turned post.
Get started with your Millwood Remodel
Contact us today to set up an in-home consultation!
Modern Wood Finishes are the New Look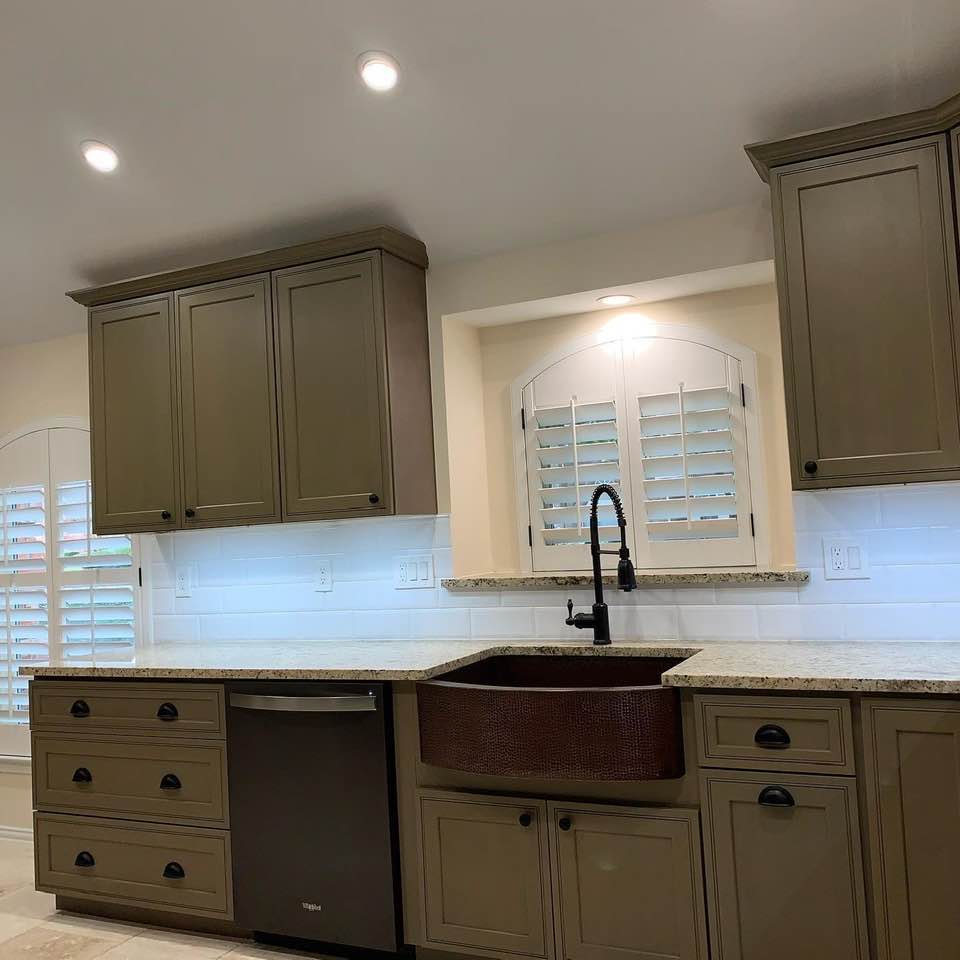 Many different types of wood finishes can be used in the kitchen. The most common type of wood finish is paint, which is applied to the cabinets with oil-based or latex paint.
Wood stains are also another popular choice for kitchen cabinet finishes because they come in many colors. Furthermore, they can be used on many wood surfaces, including plywood, particleboard, MDF, and veneer boards.
The last type of wood finish often used on kitchen cabinets is powder coating, which has become more popular in recent years because it provides a durable surface that resists scratches and dents.
Long Kitchen Islands and Breakfast Bars are Here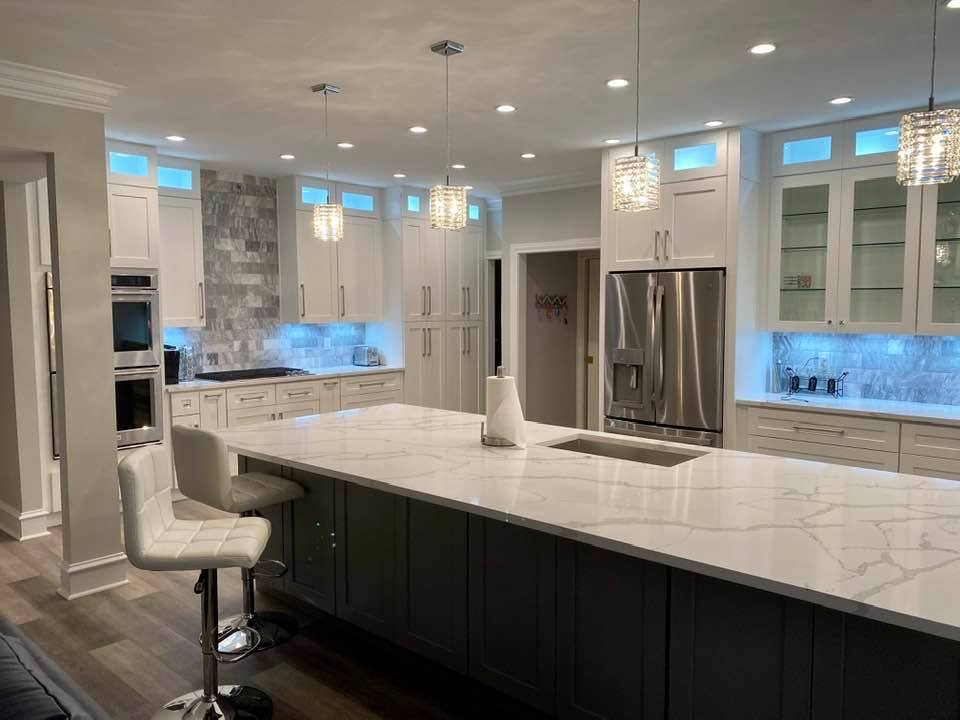 Kitchens are the heart of any home. They are the place where we spend most of our time and energy, cooking, eating, and socializing. The kitchen island/breakfast bar is a central feature that used to get overlooked in the design process, but now it has become a must-have for many homeowners. It is a large, long surface that can be used for multiple purposes such as food preparation, dining, or just as an extra workspace.
There are many ways to design a kitchen island/breakfast bar, and it can be challenging to know where to start. First, you need to consider the size of your room and how much space you have available. If you have enough room, you might want to consider a long kitchen island/breakfast bar that can provide more counter space and storage. There are many different options for these islands. They can be elegant, functional, and even cozy.
Workstation Sinks, A Must Have!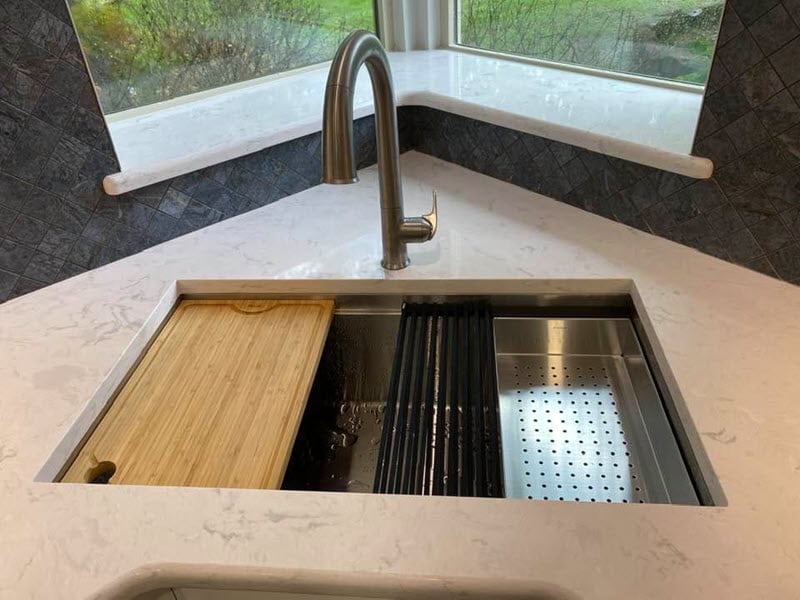 If you choose a small sink in 2022, you might regret it. Sinks will undergo significant upgrades in 2022. Workstation sinks are the newest, exciting trend. Installing a sink workstation will make you wonder how you ever survived without it.
If you love to cook, this will get you excited! They are available in several sizes and can really go wide, boasting drop-in inserts like colanders, cutting boards, and drying racks. This allows everything to be prepared right there at the sink.
It is the perfect solution for those with a congested kitchen countertop. With all-in-one workstation sinks, you get an incredible amount of functionality while also keeping an incredibly sleek, stylish appearance for your kitchen. Moreover, they eliminate the need for a separate dish rack, serve as an excellent colander and cutting board base, and are a great space-saving solution.
Interested In What Millwood Remodeling Can Do For Your Home?
Ready for your very own Millwood Remodel?
Contact us today to set up an in-home consultation!